You're all here, I assume, for the secret. You're looking for the trick no one told you, the trick no one knows, no one but me, and now you. You want to know what made the greatest and most successful authors? Well, I'll tell you.
Drum roll!!!
The truth is only dedication to the craft of writing can get you success. I know. How anticlimactic! But, honestly, it's the truth.
Okay. Okay. I'll prove it. You send out 15 query letters for your latest book. You think it's a killer book. Nothing can touch this novel. Four agents reject you. Only one agent asks for a few sample chapters, and after he reads them, he rejects you. The others? They didn't even bother to respond.
What gives? After all that hard work, they dare to reject or ignore you? I know. Makes me feel like: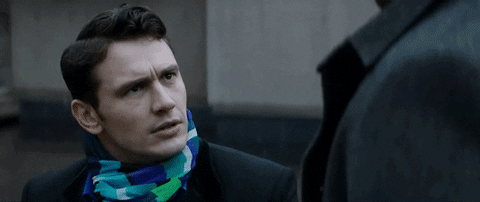 Well, as a result of this tragedy, you will come to think of the agents as idiots, or yourself as an idiot. Normally, I'd say you shouldn't make such quick, illogical judgments, but… one of those thoughts is correct.
Option 1: They're All Crazy
There's no such thing as perfection in writing, but you're pretty damn close. Your writing is worthy of publication. The agents can't see it, but that doesn't mean you should give up. JK Rowling was rejected 12 times before Harry Potter and the Sorcerer's Stone was accepted. She was even told to stick to her day job.
You know what that means? Apply to more agents. If you're as good as you think you are, one of them will say yes. Show your respect for writing and dedicate some time to polishing up that query letter and reaching out to every agent still alive. Hey, write to some dead ones too. It couldn't hurt.
Option 2: You've Got Room for Improvement
Look. I know sometimes the industry pumps out garbage. Garbage sells sometimes. Don't take it personally. Be better than all that. Every one of us could benefit from more practice. Read and write. Then read and write some more. If the agents don't think you're worth it now, they will. It's only a matter of time. You can't control time, so it's what you do with time that matters.